The Perfect Makeup to Carry with A Prom Dress – The Ultimate Guide!
Prom makeup is the most fun part you may feel to do in prom preparation. You may be excited to take your prom night evening look to another level. With a pop-up colour on your lips and a little touch of powder can take you a long way. It makes your skin glow and brings confidence to you.
Everyone should pick makeup styles matching their prom dresses. It is an opportunity for getting creative and playing with exciting shades. You can do makeup by yourself for prom or hire a professional to get done for you. The whole process may be completely cinched.
You can explore all the options available here or use just a one that you are comfortable in. Highlight your eyes, fill your lips with a nice colour and enhance the glow of your skin. It does not matter what ample time is left to experiment with our prom makeup, ask your family and friends for some nice advice. If you know any professional makeup artist personally, take some opinion according to your prom dress you are going to wear.
Neutral Eyes + Red Bold Lip
Try the bold and matte red lipstick this time and get a standout look in your black prom dress. When you wear striking lip colour, try to keep your makeup of eye neutral as possible and let the lips become the talk of the night. Therefore use some neutral tones for your eyes, apply only a few mascara coats and fine matte best red lipstick.
Do not worry by thinking about red scarlet lips because everyone can carry it well if you pick the right shade of red that compliments your skin.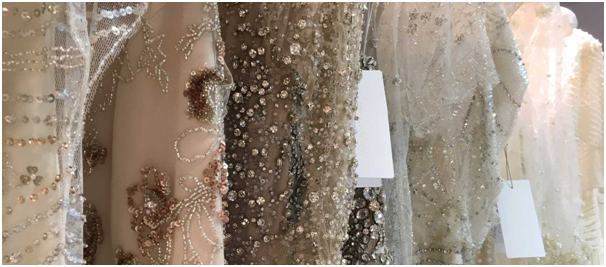 Little shine and sparkle
A dash of sparkle with little shine looks like frosting and sprinkles on the cake apart from concealer, lipstick, and eyeliner. Once ensure that every inch of you glean from the starting to the lights go out moment. If your prom dress has a lot of shimmer, sequins, glitters or mirror work for shine then opt for subtle makeup.
Neutral makeup
If you dress is of lighter shades like lavender, pink or any shade of blue., go for a lighter makeup. You can choose mute pinks because it compliments your skin tone for blush and eyeshadow. But try to give like glossy finish to your lips so that they pop.
Dark Lipstick Makeup
You can try a dark berry lip colour to give a sharp, bold and vampy look with purplish red colour complements your lighter tone and no eyeshadow to balance it up. It keeps your lips at the focus point just as red lips. You can simply line the eyes and coat mascara. Never forget your eyebrows; it is very important to balance the rest of the makeup. You can match this bold look with any floral prom dress.
Smokey Eyes with sparkles
For long prom dress and hair up do Smokey eyes with sparkle makeup look brilliant. Try to keep your lips bright with lighter shades.