Let us know what is Brazilian Straightening and how to Smooth Hair
Say goodbye once and for all to the frizz in the hair with the Brazilian straightening, a revolutionary technique that will help your virgin hair to be shiny and silky.
Although in the market there are different products designed to get hair straightening (irons, smoothing shampoos, etc.) the truth is that none of them is as definitive as this type of smoothing and, what's more, they usually end up damaging hair health by making them and can get to burn and worsen its appearance.
With a continued use of these products it ends up damaging the hair causing it to reduce its shine, open the tips and have a tendency to curl.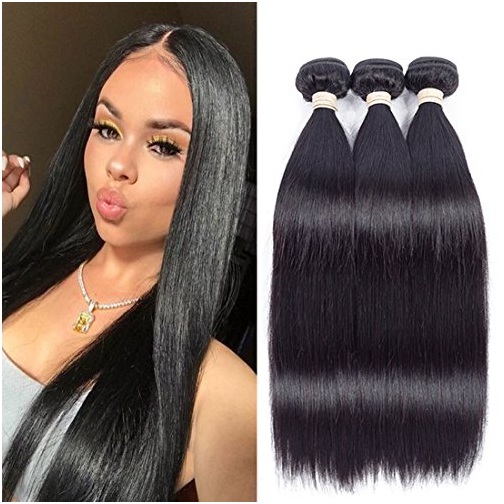 What Is Brazilian Hair Straightening?
The brazilian straight hair is a treatment based on keratin that is designed for two solutions: to get the hair straightened reducing, thus, the volume and the frizz effect, but also, it is indicated to repair the damaged and damaged hair giving it a greater hydration and a deep care It is for this reason that it is one of the most demanded hairdressing services currently because it manages to improve the most rebellious hair and get a smooth, silky and shiny hair.
For this reason, since this type of smoothing appeared in hairdressing salons, the world of hair has undergone a revolution since this method is based on keratin, a product that has the ability to regenerate hair, provide a deep dose of hydration and achieving a perfect and renewed result. In addition, it also manages to straighten hair semi permanently since its effect can last up to 6 months.
Keratin is a molecule that contains our hair naturally but, as time goes by and we subject our virgin hair to different aggressions (dryers, dyes, irons, etc.) we lose it and, in the end, our hair is shown matt, without strength or elasticity.
With a treatment based on keratin it is possible to restore our hair health by providing the hair with what it needs to shine again with its own light. But, in addition to keratin, there are currently other products to smooth as the agave.
The Technique of brazilian straight hair
Now that we know what the Brazilian straightening is, we continue explaining how we do it. The first thing we have to emphasize is that in order to achieve the result that we seek and desire we must always put ourselves in the hands of a professional because it is an expert who knows the conditions of each hair type and will be able to do it as each person needs it.