How to Wear a White Dress in a Trendsetting Style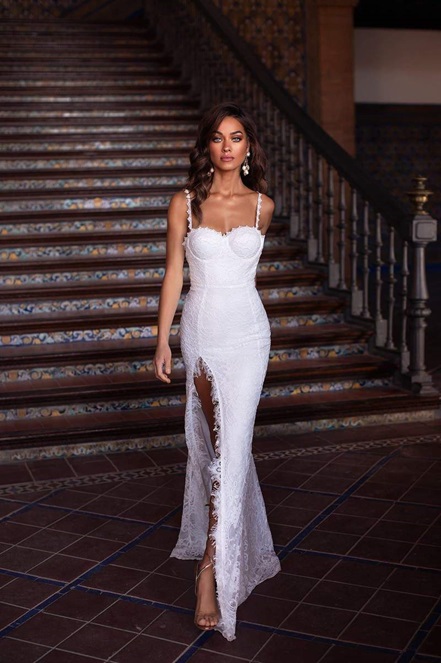 Source: Alamour The Label
Is there anything more classic than a white dress? Nope! White dresses really are the epitome of timeless elegance and style, so it's no wonder that you've found yourself on the hunt for your very own dreamy creamy white dress. Or, perhaps, you're one of the lucky ones and you already have one stashed away in that closet of yours? Either way, to get the most wear out of that bad boy as you'd like, you're going to need a couple of styling methods to keep things fresh! Keep reading for a few fashion forward ideas that are going to make getting dolled up in your white dress as exciting and undeniably gorgeous as possible…
Go for Gold
Gold and white are a match made in heaven! You'll look like an absolute angel by simply layering up all of your yellow gold and bronze jewellery. This is going to harmonise with the white of your dress perfectly, creating a positively radiant effect that can work anytime, anywhere, on anyone!
All White Everything
Adding all white accessories is a strong look, but a stunning one, too! Lean into the fresh tone of your frock and take it to the neck level with white resin jewellery, white shoes, a matching shawl and maybe even some graphic white eyeliner, if you're feeling artistic, that it!
Texture Focus
Add layers of different textures in pastel tones to create an eye-catching ensemble that stands out from the crowd! Layer up a soft pink silk kimono, a velvet mint toned headband, metallic lilac shoes – they're all going to work with one another and look just fabulous.
Icy Accents
Amp up the cool toned nature of white and add plenty of icy accents to your look. Choose baby blue beaded jewellery, shoes and a clutch bag for a beautiful winter white get up.
Colour Craze
Your white dress can also work as the perfect canvas for getting super expressive with colour. The fresh and neutral backdrop can host an array of different hues! Why not get every colour of the rainbow involved and choose plenty of multi-toned beaded jewellery pieces or pack on plenty of different coloured resin? This is a fun and flirty means of updating that dress and making it feel completely different than if you were just wearing it simply.
Beach Babe
You might be heading to a formal event, but that doesn't mean that you can't channel a little coastal chic! Bring the outdoors to your cocktail hour by accessorising your white dress with plenty of sea inspired add ons. Look for beaded accents, pieces of shell jewellery and hints of turquoise blue to bring a touch of the ocean to your dress. This is a particularly good one for summer event styling!
Natural and Timeless
Adding natural elements like wood, hessian and jute will create a gorgeous earthy yet timeless feel, once again totally transforming that humble white frock! These tonal colours play beautifully against white, making you look like a peaceful ethereal goddess! Choose wooden earrings, jute espadrilles and a woven basket bag, you'll look stunning day or night!
Hollywood Glam
Channel the allure of the silver screen sirens by going majorly classic with your white dress styling. Start off with a blue toned red lip, add some pin curls to your hair, step into some nude heels and grab a matching white clutch bag. Extra timeless points for adding some pearl jewellery! This is going to always hit the mark, but works especially well for formal night time occasions.
And there you have it! With so many ways to wear the one dress, it's a wonder why it's taken you so long to grab yourself one! Get shopping now.