How to Buy Kids Clothes Online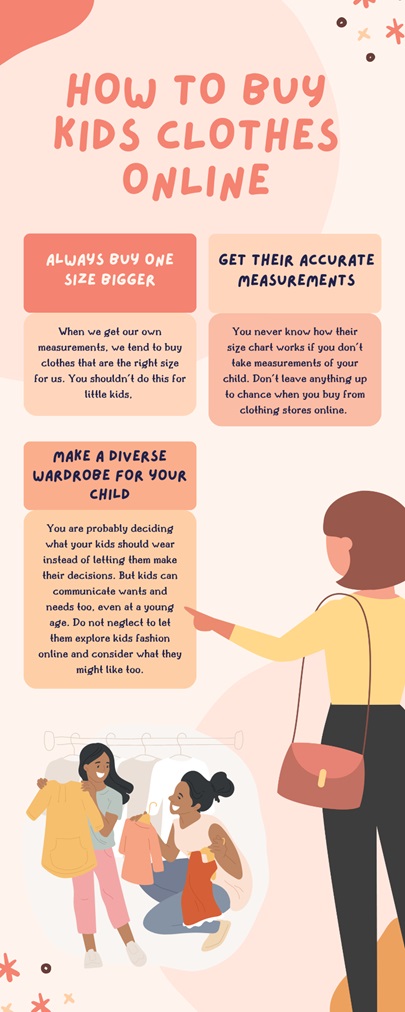 If you think buying clothes is already hard enough, then you haven't tried buying boys and girls clothes online in Singapore. With the rise of online shopping and the ease of shipping and deliveries, clothes buying online is one of the best options for you to find whatever your little one wants and needs.
All you need to do is to take care while buying those clothes. It can be challenging for first-time parents to know how to buy their children clothes because buying them online is already tricky. Want some safe tips on how to buy kids some clothes online? Here are some you should remember!
Always buy one size bigger
When we get our own measurements, we tend to buy clothes that are the right size for us. You shouldn't do this for little kids, as they are still growing! Soon enough, they will outgrow fitted clothing. You will have to purchase new clothing. Always get a size larger than they are.
Get their accurate measurements
You never know how their size chart works if you don't take measurements of your child. Don't leave anything up to chance when you buy from clothing stores online. Take accurate measurements and consult the store's sizing chart so you don't regret a purchase.
Make a diverse wardrobe for your child
You are probably deciding what your kids should wear instead of letting them make their decisions. But kids can communicate wants and needs too, even at a young age. Do not neglect to let them explore kids' fashion online and consider what they might like too. You might be surprised to discover what they want!


Don't know where to buy kids clothes? Do it online at SUNJIMISE, a place where you can get both boys' and girls' clothing and have it shipped conveniently to your doorstep.